Play against other car enthusiasts in this multiplayer game that focuses on more than just the parking aspect of driving cars. Learn how to park, drive, drift, and even tune your vehicles better!
Information about Car Parking Multiplayer
About Car Parking Multiplayer APK
Car Parking Multiplayer APK is an exciting 3D mobile game with a parking simulation theme. It is an open-world multiplayer game with parking and driving challenges for you to test yourself. You can compete with AI-generated or real-life players with different cars on several levels while earning points and prizes.
Key Features
The amazing features offered in this game include the following:
Intuitive Gameplay: Car Parking Multiplayer APK offers several intuitive control features to fully immerse you in the parking simulation experience.
Parking Simulation: Car Parking Multiplayer APK provides an array of vehicles with over 100 options for you to explore the game world.
Car Customization Options: The customization feature lets you be involved in choosing what you want your vehicle to look like and how you want it to function. You can adjust the wheel angle and suspension and switch other things up.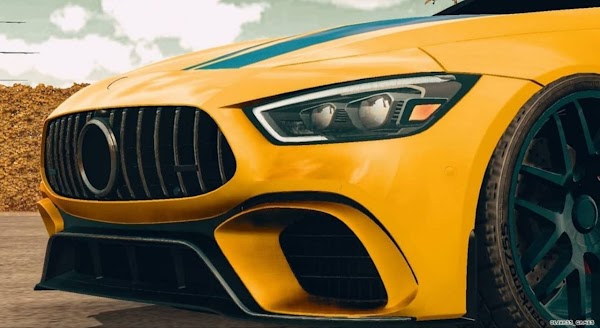 Open-World Environment: The game is set in a free world with many areas to explore. There are real car services and gas stations to get your car's needs.
High-quality Graphics: Car Parking Multiplayer APK features realistic three-dimensional visuals with detailed elements in every part. The cars, buildings, and even the player skins are well-designed.
Multiplayer Gaming: Car Parking Multiplayer APK is played by thousands of players daily. You can even switch cars with other players to try new vehicle mechanics.
If you're an automobile lover looking for a game that brings the thrill of driving to your phone's screen, Car Parking Multiplayer APK is a good option.
An In-depth Review Of Car Parking Multiplayer APK
Car Parking Multiplayer APK is a realistic driving game. Although very similar to other games in the same genre, this game gives you something extra by offering to park and drive gameplay in one package.
Reviewing Car Parking Multiplayer APK's Features
This review would be incomplete without a close look at the important features of a Car Parking Multiplayer APK, so let's get into it, shall we?
Intuitive Gameplay
Like most car games, this game attempts to give you an authentic driving experience from the minute you start playing. Car Parking Multiplayer APK offers user-friendly controls that are easy to get the hang of. You control vehicle speed using a touchscreen option with pedals on the right corner of your screen.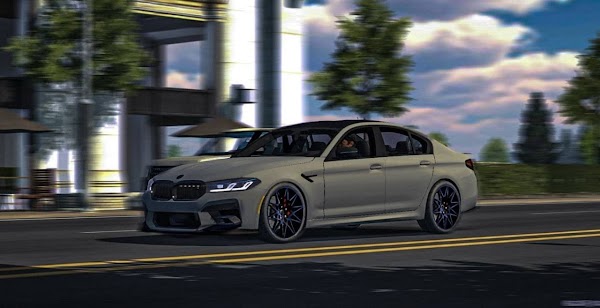 The controls include pedals and a steering wheel to move the vehicle in the direction of your choice. You can also turn on hazard lights and fog lights and use your car's turn signals.
Car Customization Options
This part of the Car Parking Multiplayer APK gives you leverage as you can change things about your car to give you the edge over your competitors. Think of the many aspects of your vehicle you can adjust to help you play better. With this game, you can swap engines, choose turbo mode, etc.
The wheel angle, suspension, and other vehicle parts are also adjustable. This feature also includes changing the body parts of your car. You can add wheels, new paint, and several unique engine upgrades. Maximizing the customization feature is a part of having the best gaming experience when playing Car Parking Multiplayer APK.
What To Expect From Car Parking Multiplayer APK
With its gameplay and features, Car Parking Multiplayer APK offers you an opportunity to have a fulfilling game time. You can expect intense competition as the other players are just as skilled as you are. Here are the other perks you get to experience when you try this game.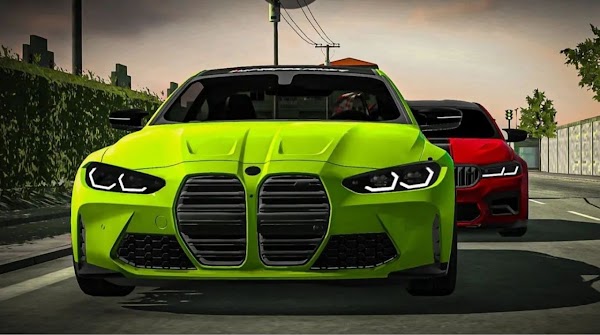 Excitement and Entertainment
As implied in every section of this read before this one, Car Parking Multiplayer APK offers an exciting and entertaining game with several twists. It's not just the average, boring driving from point to point but a unique, challenging time through every part of this beautiful, virtual world. In addition, this experience is personalized as you have your unique driver profile.
Lots of Cars
Car Parking Multiplayer APK offers a wide range of cars for you to choose from. Each option has a set of specifications that you can still customize to fit your preference. You can make your vehicles look nice by working on the paint jobs, wheels, hoods, and other appearance parts.
A Variety of Game Modes
Car Parking Multiplayer APK lets you see the game through various perspectives in different game modes. You can play alone or in multiplayer mode against friends or strangers worldwide. Don't forget to avoid as many obstacles as possible and aim for the finish line when competing with others.
Pros And Cons
When we played Car Parking Multiplayer APK, there were some parts we loved, and some we did not as much. Highlighted below are the pros and cons of playing a Car Parking Multiplayer APK.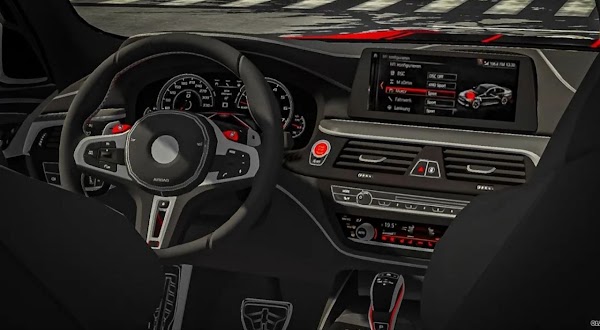 Pros
Free to play.
100+ cars to drive.
One-player and multiplayer gameplay modes.
Cons
Large file size.
In-app purchases are included.
It requires an Internet connection.
Useful Tips For Playing Car Parking Multiplayer APK
Playing is simple. All you have to do is select a car, choose players, and start driving. Playing and winning is the part that requires some extra effort. Here are some tips for getting it right in Car Parking Multiplayer APK.
Familiarize yourself with the controls; the D, R, N, and P for the drive, reverse, neutral, and park, and the brakes and accelerator at the bottom of the screen.
Take part in races to practice your skills at high speeds.
When customizing your car, choose gear ratios with high- and low-upper gears.
In addition to parking and driving, you can take a break from the wheels and walk around to explore your new city!
Conclusion
Although Car Parking Multiplayer APK is originally a mobile game, you can play it on your PC using an Android emulator. The quality is as good as on any mobile device, maybe even better because you have larger screen space on your PC. If you like driving in real life, give it a try on your screen!